Ask Debbie
March 4th, 2014
At RAMM, we get countless questions from horse owners.  And to be honest, I think we all are always looking for better and faster ways to care for our horses.  Here is one of our recent questions from Peggy in IN. Do your horses play with their buckets in their stalls? I have some solutions for you!
"A friend of mine has tried to hang water buckets in her stalls and the horses keep pulling them off the various hooks she's purchased.  How would you recommend placing these buckets in the stalls so the horses can't move them yet be easily removed for cleaning & filling?  Thanks."
 - Peggy from IN
I understand what your talking about! I own a horse that was relentless about playing in his stall, and yes, his bucket always seemed to be the target.  Besides being sure your horses have their water buckets filled throughout the day, water bucket holders can be a great solution.  
5 Gallon Water Bucket Holders
 mount to any horse stall or horse fence.  They hold and protect any 5 gallon round or flat back bucket and easily mount to your stall wall.
 Pail Safe Bucket  Holders
are  virtually horse proof. The maze style design ensures that horses cannot knock the bucket on the ground or spill any feed or grain on the stall floor. It is  economical in two ways, they will  keep your buckets on the wall and your not spending more to replace cracked or split buckets!  Both of these holders allow easy removal for cleaning.
I think you're friend will be thrilled with these inexpensive solutions for keeping her buckets on the wall! But maybe her horses need a
Welded Grill Top  V-Door
, also called a gossip-gate, or a
Grilled Window
to give them more a more interesting view?  Our horses, they really tell us just how much that they want to be a part of all the action in the barn! I look forward to hearing about how this helps your friend! When she calls RAMM, tell her Debbie said to call! We will help her find just what she needs… and I might just be able to do a little 'horse talk'  with her too!
Debbie at RAMM
Share and Enjoy
February 22nd, 2014
In our region of Ohio, we are getting small glimpses of warmer weather.  After a long winter, even if your live in warmer climates, this is a good time to start fence maintenance, (or fencing plans,) before those pesky bugs and hot days arrive. And no matter what kind of fencing you have for your horses, after time, maintaining your fence is good for both you and your horses in many ways.  I know because after years of owning and boarding horses ~ an once of protection is worth 'even one vet bill'.
1. Lower your costs - Yearly maintenance to your fencing will reduce the costs of letting a small 'fix' turn into a large repair.  Longer wear to your fence and weather damage can turn into bigger problems.  Broken or loose rails with protruding nails can be a real hazard to horses ~ not to mention the tragedy of a horse getting loose. Walk, ride or drive your fence lines and make a note of any maintenance or repairs that will be needed.  Take a long a hammer, nails, fence pliers and marking tape so you can tackle the quick fixes and mark the ones that will need more attention.
2. Strengthen your fence - Check your fence posts to be sure they are strong, without being cracked all the way through and down the post and check to be sure they are tight in the ground. Replace any posts that are leaning or weak from age. Your posts are the 'back bone' of your fence system and need to be strong to secure your horses properly. Make sure you choose pressure treated pine posts with a minimum .30 retention level. They are easy to nail into and  the life expectancy of the post, under the ground, is 30 years.  Be sure to check around  'turn-out' gate areas where  horses often congregate.  Any 'favorite' places that your horses may have and especially down cross fenced pastures or common fence lines. These areas tend to have more wear and be sure that they are strong and secure.
3. Lengthen the life of your fence - Most fence systems, (other than solid wood systems), will have a given life expectancy due to manufactures defect or weathering.  What is not covered under most warranties is abuse – which can happen if you don't keep an eye on your pastures or if 'mayhem' visits you! By checking your fence system and making any repairs you will stop the obvious problems and protect your horses. Ever hear of or have you had a car, truck or tractor run into a fence? Thats right, mayhem does occasionally visit horse farms. By planning to replace your existing system with a safer and stronger alternative, such as flexible fencing, even in phases, you will greatly reduce your repair costs.  And with a fence like High Impact flex fence, your warranty is the longest you can find – lifetime!
4. Extend the life of your old fence - Add electric to existing older fence systems if you are not ready to purchase a new one.  This will extend the life of  your older, worn out fence system and help to make it much safer.  With choices today, you can easily add a tape, rope, twine or electric braid fencing that only requires hand tensioning.  Installation is fairly simple, just be sure to have the proper components, charger and ground rods for maximum performance. Be prepared and keep tall grass or brush from under and around your fence lines.  If your able to brace your corners and ends of your existing fence, an electric coated wire fence will double your effectiveness. These tensioned fences add durable break strength per rail as well as being electric.  Bonus -they flex on impact and return to their original shape!
5. Evaluate your current fencing layout – How are your pastures holding up to your horses grazing patterns or current turnout schedule? If you are finding that your pastures need time to rest from early spring turnout, you may want to consider adding some smaller paddocks for rotational grazing.  This area can be within your existing pasture, if its large enough or you can build an additional area on the edge of your pasture. Electric fencing options can give you a quick way to add areas to contain your horses so your larger pastures can rest until the ground firms up or your grass grows.  A permanent area inside of your pasture located at your most often used gate can also act as a great 'catch pen'. As your horses are turned out on your larger pasture, you can funnel them into a catch area – a few at a time or all at once to calm down horses on those 'frisky' days before you bring them to the barn.  You serve two purposes with this kind of a smaller fenced area! Bo-Yah!
Take a little bit of time to check your fence lines for the safety of your horses. If you need to improve your current fencing, your options are many. Need help with ideas? Let me know about your current fencing layout and what you would like to accomplish. Together we will come up with solutions to help you and your horses.
What is the best fencing tip or layout you have heard about or have?
Share and Enjoy
February 14th, 2014
See on Scoop.it – Ramm Fence- Stall Mats For Safety

In general, I like to think of myself as being pretty tough, but if there
is one thing that is my Achilles Heel it's wintertime. In fact, I think I
could be the 'poster child' for seasonal depression. Maybe it's the fifteen
years I was lucky enough to winter in Ocala, or maybe it's just because I'm
getting old!
Sarah Katherine's insight:

See on www.professionalridersblog.org
Share and Enjoy
September 4th, 2013
Go with the Flow; improve air flow with the Agrifan ceiling fan system.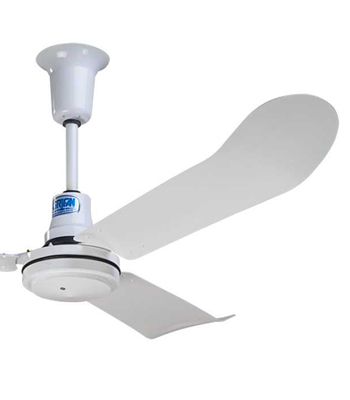 ho·mog·e·nize
v. ho·mog·e·nized, ho·mog·e·niz·ing, ho·mog·e·niz·es
v.tr.
1.a. To reduce to particles and disperse throughout .
   b. To make uniform in consistency, especially to render (milk) uniform by emulsifying the fat content.
When we think of the word homogenize, we almost always think of milk. For as long as most of us can remember, dairy operations have been homogenizing milk to prevent the cream (or fat) layer from separating and sitting on top. The process was invented in the early 1900's and these days, unless we're shopping at a health food store, homogenized milk is all we'll find in the grocery cooler.
But homogenizing isn't just for milk. We might not think of air as something we need to homogenize, but if we're planning a ventilation system in our horse barn or upgrading our existing system, we'd do well to give the topic careful consideration. Throughout all of our research, we've learned that the only way to properly ventilate a barn is to draw fresh air in, circulate it throughout the building and then push or allow the stale air to escape through open soffits, windows, or roof vents. In other words, we've got to mix the air, not just push it through.
The average horse barn is shaped like a rectangular box with several walled compartments. It's those compartments…or stalls…that present a significant challenge when it comes to ventilation. Dead-end cubicles like those at the backs of stalls, especially at floor level, get short-changed by the intake-exhaust system. And because ammonia particulates, endotoxins, dust and mold get stuck at floor level, that's a real problem. After all, our horses tend to spend a lot of time with their noses on the ground.
Those toxins can wreak havoc on our horse's respiratory system. In fact, a 2001 study showed that 80% of stalled horses showed some inflammation of both the upper and lower airways. Conditions improved tremendously when horses were turned out to pasture, but even horses that were only stalled for part of the day showed some inflammation. That inflammation leads to chronic respiratory diseases like RAO (recurrent airway obstruction) or heaves, a condition similar to asthma in humans.
Worse yet, horses aren't the only ones at risk. If the air is bad for horses, it's bad for us as well. Agricultural workers (yup—that's us) are far more prone to suffering from respiratory disease than those who do not work in barns.
So, what can we do about it? The solution is fairly simple and it doesn't involve tearing down any barn walls. In fact, the best thing we can do for our horses is to simply create an indoor environment that closely mimics the pasture environment. In other words, keep the air moving, but do so gently without blasting dust and toxins into the air.
Ceiling fans or circulating fans do just that by moving the air vertically. Unlike intake-exhaust fans that can only pull air in from one end of the barn and push it out the other, ceiling fans circulate air throughout the barn even in those dead-end cubicles like the backs of stalls. And unlike intake-exhaust fans, ceiling fans run quiet, preserving the tranquility of the barn environment.
Of course, not all ceiling fan systems are made alike. In fact, in the course of our research we found several products that get a lot of press space, but aren't cut out for the challenges found in the barn environment—dust, moisture, extreme heat and extreme cold.
Enter RAMM's Agrifan ceiling fan system. Agrifan is built tough to meet those challenges head on. Best yet—-it costs less to run than a 100-watt light bulb. We love how it mimics the pasture environment—providing the gentle breeze our horses need without blasting air or creating a draft. And provided your barn is naturally ventilated—windows, open soffits, and perhaps a sidewall vent—the Agrifan ceiling systems circulate the air that is drawn in naturally. Air enters through windows or eaves and is circulated throughout by the Agrifan system, even in those hard to reach spaces like the back corners of stalls.
The Agrifan creates an ambient temperature throughout the barn, provides gentle convection cooling for your horses, provides superior ventilation, and practically eliminates condensation on walls and ceilings. All that in an aesthetically pleasing look! The Agrifan is an attractive addition to any barn.
A superior product.  Let's take a look at why Agrifan surpasses every other fan system on the market today:
v  It's built tough. All metal parts. No plastic to degrade or crack. Corrosion-resistant aluminum blades for less stress on the motor.
v  Corrosion resistant epoxy finish coats on all metal housing and blades.
v  Totally enclosed .7amp heavy duty motor with resistant-protection.
v  Neoprene sealed motor case to repel water and dust.
v  Permanent, sealed, heat-resistant ball bearings.
v  60" aerodynamically designed blades for maximum air circulation.
v  Agrifan's superior blade design and heavy-duty motor moves and mixes air up to 330rpm (revolutions per minute) and 43,500 CFM (cubic feet per minute). It's one of the most powerful fans on the market, yet unlike intake-exhaust fans, the Agrifan runs quietly and efficiently.
v  Energy efficiency; even on maximum speed, the Agrifan runs on less energy than a 100-watt light bulb, saving you hundreds of dollars per year in energy costs.
v  Agrifan can increase the efficiency of your current heating and cooling system by 30% in just one year.
v  Optional switches provide infinite speed control and direction.
v  Virtually eliminates corrosive and toxic condensation on walls and ceilings.
v  Provides convection cooling as well as ventilation, ensuring your horses not only enjoy clean air, but also stay warm in winter and cool in summer.
v  Tested by farmers in the industry for more than 25 years and comes with a 3-year manufacturer's warranty.
Of course, you don't have to take our word for it. Here are a few quotes from a few of our satisfied customers:
~~~~~~~~~~~~~~~~~~~~~~~~~~~
"We purchased four of the down-blowing fans 2 months ago and wow….what a difference it has made in our barn. These fans have provided our barns with at least 4 times the amount of air ventilation. My only regret is that I had not found a product like this sooner."
~~~~~~~~~~~~~~~~~~~~~~~~~~~~
"Last spring we replaced all of our fans in our current barn with the Agrifan and it was probably one of the best investments we've made to our farm. Not only did it cut down on the electric bill, but they are much more effective than what we'd originally installed. My husband, who is not too quick to jump on farm purchases, also purchased these for his work barn. Great product and investment."
~~~~~~~~~~~~~~~~~~~~~~~~~~~~~
You can count on RAMM to do the research for you, but we encourage you to compare Agrifan to other products on the market. We think you'll find that the Agrifan outperforms in every way—efficiency, fire-safety, corrosion-resistance, performance, and all while providing a quiet tranquil environment your horses will thrive in. Call us at 1-800-434-8456 or visit us at www.rammfence.com. Be sure to like us on Facebook to keep up to date on all the RAMM news!
Share and Enjoy