Photo Contest
Stay tuned to this page for more details, as we are considering running some new contests in 2014!
RAMM Horse Fencing and Stalls recently held a fall Photo Contest from October 1, 2010 to November 29, 2010. We had dozens and dozens of wonderful entries, and we had thousands of votes. It was a rousing success! Congratulations to all of our previous winners!
Prizes for our last contests ranged from two rolls of 1" Flex-fence, to a roll of ElectroBraid™ Electric Fencing, a blanket bar for your barn, an Insulated Bucket Holder to a Pail-Safe Bucket Holder. In our last contest, we gave away prizes with a retail value of almost $700!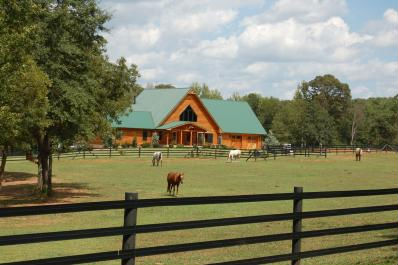 Past Contest Requirements:
All prizes include ground shipping to the winner's address, with a shipping carrier to be determined by Ramm Fence Systems, Inc. Winning entries will receive a phone call or email from a RAMM representative to verify all shipping information. Any local, state or Federal taxes are the sole responsibility of the winners. Prizes carry no cash value and all prizes will be awarded as is. No substitutions will be allowed.
All winners will be decided at the sole discretion of Ramm Fence Systems, Inc., and all decisions will be final. Ramm Fence Systems, Inc, will not be held responsible for any submissions that are incorrectly submitted, or that are rejected by Facebook for any reason. Ramm Fence Systems, Inc. reserves the right to delete any submission, for any reason, including, but not limited to, any posting that fails to meet our contest objectives, or that has questionable taste. Odds of winning will be determined by the number of photos or videos posted to our Wall. No purchase is necessary to enter.
By submitting your entry, you give permission to Ramm Fence Systems, Inc. to use your image, photo or video within any of our websites, advertising campaigns, or other associated media, in perpetuity, though the 'author' will retain all original copyrights. The contest is void where prohibited or restricted by law. Ramm Fence Systems, Inc. reserves the right to cancel the contest or modify these rules at its discretion. Decisions of Ramm Fence Systems, Inc. and the contest judges will be final.
Please feel free to
email
the contest coordinator with any questions.
Final note

:

Now and then, our sales staff will have a customer who may be a bit tech-averse, but they still would like to enter their photos or videos in this contest. We're glad to help them enter! I've asked any agent of RAMM to please identify themselves as working for RAMM, and to please also list the customer's name and state they live in. You can vote on those photos or video's just as you would for any other entry. Rest assured that everyone lives by the same guidelines for entries. Good luck to everyone!