Back to Ask Debbie Questions »
Monica J.
Dear Debbie,
Does using (No Suggestions) instead of straight aluminum wire reduce the range and/or effectiveness of a charger? Are tapes and (No Suggestions) rated for different charger strengths? Thanks for your time. Monica
Monica J.
Hello Monica!
Thank you for your good questions. Initially, aluminum has a better conductivity than high tensile wire. However, day by day the effectiveness of aluminum decreases. Within a year, aluminum will have less conductivity than high tensile wire! Over all, the Hotcote (No Suggestions) is long lasting, it has a 20 year mfg. warranty and has a protective polymer coating. It won't corrode like copper which can cause less conductivity over time. For equine use, Hotcote helps to stop injury with the polymer coating. Electric ropes have a variety of wire types, depending on the product, and each wire has its characteristic as listed above.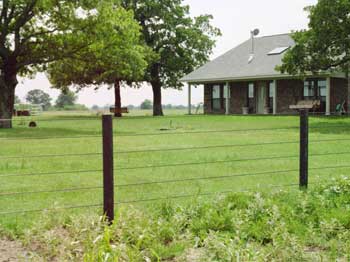 To answer your second question, fencing distances determine the proper charger. Distances are listed for each charger in acres. Chargers are rated for tape distances as well as coated wire distances. Your best choice is a low impedance charger, one that does not have a constant charge, but pulsates. I hope this helps you. If you have any further questions or need help finding the right charger that will work for your fencing, just let me know. We can talk more and help you to find what you need! Thank you and email any time.
Debbie