Back to Ask Debbie Questions »
Devin A.
Dear Debbie,
My mom and I have been looking for a good kid broke horse for my brother. We have had some, but they turn out not to be so kid broke. Then others have been too much or not so kid broke when we go and see them. Do you have any helpful hints in picking a good kid broke horse?
Devin A.
Hi Devin,
There is a lot that goes into finding a good horse. I can make a few suggestions, but just know that there are many more than these. First, when you call the seller, ask about all the horse's good traits as well as any bad ones or bad habits. You may not get all of the true answers, but this will help you to narrow down your pick. Know ahead of time that you will most likely look at many horses before you find the right one. A good way to find the type of horse you are looking for is to contact your local 4-H group and tell them what you are trying to find. Many times when older 4-H'ers are ready for college, they like to find a good home for their well-seasoned horse.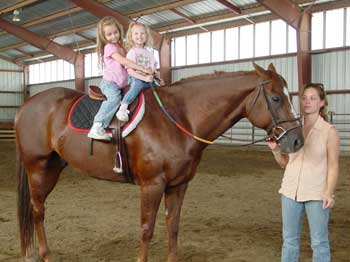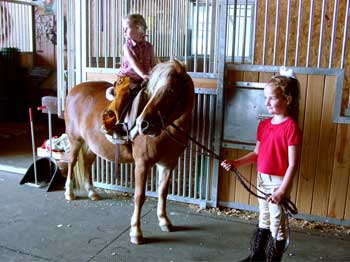 Older, well-trained horses do have a lot to offer. Even though their years may be less then that of a young horse, they can be excellent "baby sitters" and teach a green rider how to ride. I love older horses for that reason and have said, "Good older horses are worth their weight in gold."
When you narrow down your pick, ask if you would be able to visit the horse as many times as you feel is needed. Visit at different times of the day, and be sure to ride the horse to see if its temperament is the same each time you visit.
Many sellers will let a buyer put money down and let the buyer try the horse at home for a week or two. Be very sure you have all of the details worked out before you take the horse home. Make sure your fence and barn are safe for the horse. If the horse is not a good fit, be sure you can return the horse and get your money back, or the agreed portion of it. This can be worked out as a short-term lease.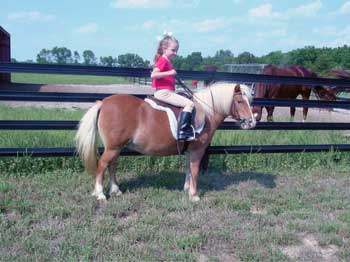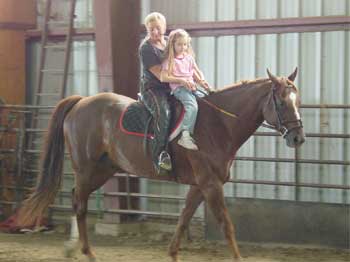 Another suggestion is to find a good trainer or horseman that you trust and ask them to look at the horse with you. Get his or her opinion, which may help you to see the reality of the horse's attitude and separate the emotional side of what you see in the horse.
Beware of high-pressure sellers and good deals. Listen to that little voice that says, "This does not seem quite right," and ask a lot of questions. The proof of a good horse is how the horse performs, not what the seller says the horse can do. Good luck, and let me know when you find that special horse. Your brother is lucky to have you. It's good of you to help him find something that will be a great joy to you both.
Debbie