Back to Ask Debbie Questions »
Judy E.
Dear Debbie,
I have a gaited mare that is very tender footed. What would you recommend? I have had people to tell me there are ways to toughen up her feet. I thank you in advance for all your help in this matter.
Judy E.
Hi Judy,
Thank you for your email. I have horses that are tender footed, too. There are several things you can do to help this condition. First, I recommend you check with your farrier and ask what he/she suggests for your horse. My farrier has suggested a type of turpentine that is applied daily to toughen up the hoof.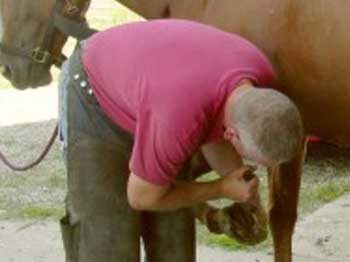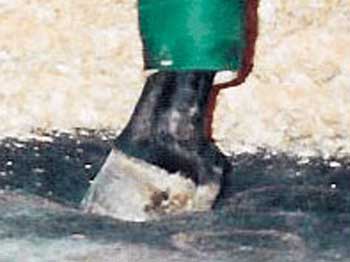 Additionally, your farrier may suggest shoes with pads, or a silicone coating that can be applied directly to the hoof (if the hoof is short or breaks easily). Tack stores sell all types of products for hoofs. Be sure you use them on a consistent basis, as it takes several months to strengthen the hoof (just like fingernails). I hope this helps you.
Debbie