Back to Ask Debbie Questions »
Kathryn I.
Dear Debbie,
Dear Debbie, I am interested in your dust control product for use in an indoor arena. Please send a sample. Questions: Is it non-toxic? Does it have any odor? How long does it last? How much do we need-arena 64'x124', or about 10,000 sq. ft.? How much will it cost with shipping? Thank you, looking forward to your response.
Kathryn I.
Hi Kathryn,
Thank you for your email. Our Terra-Sorb is a non-toxic crystal that absorbs water like a sponge. Worked lightly into your footing and with an initial watering, it dramatically reduces the dust. It carries no odor.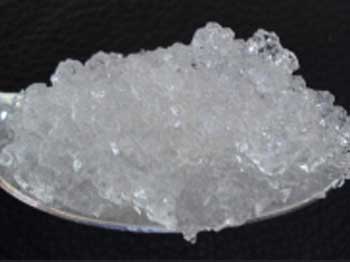 I personally use the Terra-Sorb and would not have an indoor without it. The life of the product depends on your use and care of your footing. We have an indoor that is used almost daily that is approximately 76' x 256'. A new mix of concrete sand and a bit of sawdust has kept our footing dustless since November, and we are still doing well. Another indoor we had was approximately 50' x 150'. Youth riders worked in it all week. The Terra-Sorb lasted about a year. Some watering was needed, but not nearly as much if the indoor did not have the product.
Two important tips; start with a footing that is not broken down (one that is not a powdery dust-we can talk to you about this), and be sure to use a track and ring conditioner to keep your surface even and turned over (the Terra-Sorb needs to be brought back to the surface, just as any footing you would use). I will be sure to have one of our staff members send you an estimate for your indoor very soon. If you have any other questions, please be sure to email. Thank you and we look forward to helping you.
Debbie