Back to Ask Debbie Questions »
Lisa Z.
Dear Debbie,
I have a mare that is in foal, and I was wondering, what are the best types of alterations I can do to make my fence more foal-proof? My fence is a steel, two-bar fence about 1.5m tall with plain wire in between the two bars. I was wondering about putting a small size chicken mesh around the fence that is small enough not to have tiny feet caught in it to stop the foal from crawling underneath and getting tangled in wire.
Lisa Z.
Hi Lisa,
I'm not sure what breed or size your mare is, so your question is a bit hard to answer. You know your mare better than I and know what she will be like when foaling. If your horse is a mini or a pony, you might try chicken wire. But, my best answer would be to line the inside of the pasture or make a foaling paddock of v-mesh. If v-mesh is a concern, than you might want to build a pasture in Flex-Fence (with spacing according to the size of the foal).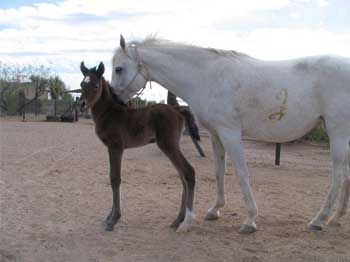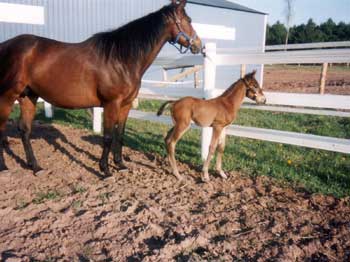 The only other option would be to use electric fence on a stand out insulator to keep tiny legs away from your bare wire. This will get you started. If you would like to give me more information, I will be happy to help further. Thank you, and congratulations on your new little one.
Debbie