RAMM Fencing featured on Extreme Makeover: Home Edition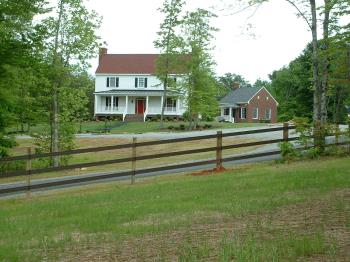 Extreme Makeover: Home Edition
Sundays, 8/7c on ABC
RAMM Horse Fencing and Stalls was recently privileged to provide 5.25" RAMM Flex-Fence for the Lucas family of Cullen, Virginia - who appeared on Extreme Makeover: Home Edition - Sundays, 8/7c on ABC. Michael and Jean Lucas have two children, Michael Henry and Joseph Nathan, diagnosed with autism spectrum disorder. Michael Lucas has always had a deep passion and appreciation for his historically-rich home state of Virginia, and has spent much of his life assisting in the preservation of Virginia's historical battlefields and landmarks.
A little over a year ago, the Lucas Family purchased land to preserve the site of one of the most famous Civil War battlefields - the Battle of High Bridge. "The battlefield had been subdivided and was already being developed without any effort of preservation reflecting the importance of its history. We wanted to do something to preserve the history, and the only way to do that within our means was to invest within the development," said Michael.
The Battle of High Bridge occurred about midday of April 6, 1865 on James Watson's farm known as "Chatham" in Prince Edward County, Virginia. After successfully acquiring the land, the Lucas Family began the task of building their new home. In addition to creating a home for his family and preserving the historical site, Michael had always dreamed of one day opening a public museum to showcase Virginia's notable history - and he already owned an extensive collection of historical artifacts. Unfortunately, before their home was completed, Michael, who serves in the National Guard, was deployed overseas to Iraq. Suddenly, not only was Michael concerned about his family and his unfinished home, but his hopes of opening a historical museum seemed an unlikely dream.
Extreme Makeover: Home Edition - Sundays, 8/7c on ABC, saw the needs and the passion of this special family and chose them to be on the show. Not only did they help the Lucas Family build a safe home, but they also provided Michael a place to preserve the Virginia culture he loves so much. Unbelievably, the team was able to bring Michael home from Iraq to participate in the building process - and flew him in a helicopter close to the family's home to surprise them.
The new 3,000 square-foot house was designed to resemble an old Virginia homestead, and includes original pieces, doors, and mantles that were taken from the Civil war-era home "Chatham" which was used as a hospital during the battle. Next to the house, the team of designers also constructed a special building to house all of Michael's Civil War memorabilia. Michael wanted everything to be as authentic as possible. Keeping in line with his concept, 3 rails of RAMM's 5.25" Brown Flex-Fence was installed on the Lucas site. Michael also preferred not to cut the top of his posts, as he likes a rustic look. This 1865 time period home appreciates 21st century fencing. "I like the security and strength of the fence, and from a distance, it really looks like a wood board fence. It is very eye-catching, and we receive a lot of compliments about it," Michael commented.
From his nearby boarding facility, Michael rode his horse home and RAMM Horse Fencing and Stalls is honored to be the sponsor for the fencing that Michael keeps his horse behind. RAMM's Flex-Fence is a safer alternative to traditional fencing , allowing Michael to spend his time on the things that he loves - more Civil War re-enactments and preserving American history. His Flex-Fence has a 30-year warranty and was installed in 2-days by Harry Samuels and Gary Hamby of Homestead and Hobby, LLC. RAMM's Flex-Fence has over 2-tons of break strength per rail, which offers great protection against horse collisions and damage from fallen trees.
RAMM Horse Fencing and Stalls would like to extend its appreciation to its staff for their willingness to go the extra mile for their customers and to Harry Samuels and Gary Hamby of Homestead and Hobby, LLC., a proven installer. Thank you both for making RAMM's fence system a success for the Lucas Family! Thank you to Extreme Makeover: Home Edition - Sundays, 8/7c on ABC, for allowing RAMM Horse Fencing and Stalls to work with your team!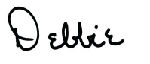 Debbie Disbrow, President, Ramm Fence Systems, Inc.
______________________
Rib Hillis, a designer on EMHE has a video on YouTube that shows you a bit more about the story of Michael and Jean Lucas.