Control Dust for a Healthier Riding Arena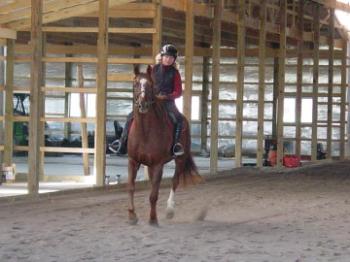 If so, it's time to get the dust down. Most farm owners consider footing options for indoor arenas during the building process, often selecting synthetic, wood and sand mixes. Over time, these materials have a tendency to break down, especially if they are used with a natural dirt base. The dust problem usually starts slowly, and watering the arena helps. But as break down continues, the dust rises and we find ourselves watering more and riding less. As the dust becomes like a thick powder, the chore of keeping an indoor arena clean and healthy is almost impossible.
A solution many indoor arena owners are turning to for dust control is ​Moisture Lok.
When these small crystals come in contact with water or moisture, they absorb the water and become the consistency of a gel. Mixed with dirt footing, ​ keeps dust down with minimal watering. This non-toxic crystal is one of the easiest and most cost effective ways to cut dust. Additionally, Moisture Lok does not dry out horse hoofs as past solutions have.
Before applying Moisture Lok, indoor footing that has turned into powder must be removed or revived.
Reviving is done by adding sand and dirt mix to the footing (faceted sand holds up longer). Removing the powder reveals actual footing that has been turned under and is the best long-term solution. A tractor with a front-end loader is one method for powder removal that works well.
Once the arena footing is ready for application, the arena should be watered extremely well.
Moisture Lok can then be easily applied with a push seeder or an over-the-shoulder seeder. Drag the arena lightly; water once more and you're done. You are now ready to enjoy a visibly healthier ride. Most arenas will not need to be watered for quite a while, depending on climate (dry heat vs. humidity or average temperature). An arena used for daily lessons (6 days a week with practice one day a week) required watering after about a month, with repeat watering needed only every 3-4 weeks. Using a Track and Ring Conditioner will help to turn footing and bring Moisture Lok back to the surface. The conditioner will even out footing, make a soft-top surface (and leave as much base as you desire), and keep your indoor arena in great shape.
We suggest using 12-14​ pounds of Moisture Lok per 1,000 square-feet. Seven pounds for a first-time application and five pounds of Moisture Lok per 1,000 square-foot area for reapplication (reapplication is normally needed in approximately one year). Usage and weather conditions may vary this time span. Moisture Lok is available in 5 and 50-pound increments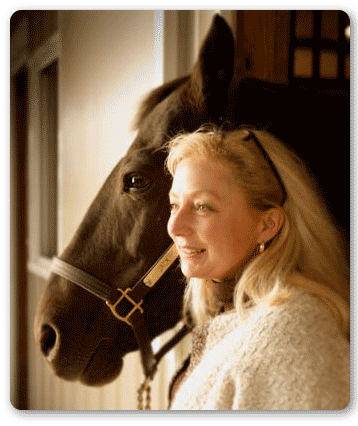 Debbie has over 45 years experience with horses and equine-related businesses. She has owned, trained, boarded horses and run stables at various times in her career. She is a certified fence installer, has given balanced riding lessons, and has shown horses in Western, Western Pleasure, Trail, English, Hunter/Jumper, Fox Hunting, Hunter Trials, Dressage and driving classes. Debbie has been involved in foaling, and just about every aspect of horse ownership possible, and she welcomes your questions and comments. If you are interested in using any articles by Debbie, please send her an email.


RAMM Fence Systems, Inc. makes every effort to provide reliable and useful information on horse health, care and products. The statements made on this website are based on years of experience with horses, however, they are based on generalized situations and should not replace diagnosis or treatment by a veterinarian or consultation by a professional. RAMM Fence Systems, Inc. does not assume any legal responsibility. Readers should always consult qualified health care providers for specific diagnosis and treatment.