Getting Back to Basics! Tips for Pasture, Stable, and Travel (Part One)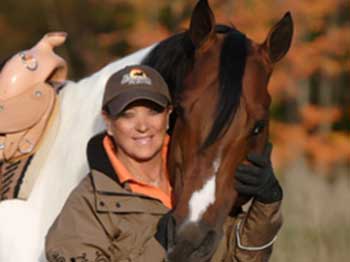 RAMM Horse Fencing and Stalls has had the wonderful opportunity to meet and work with Lynn Palm, a renowned horsewoman, trainer and expert in the horse industry. We are proud and delighted to bring you a series of articles written together with Lynn Palm of Partnership Training, and Debbie Disbrow of RAMM Horse Fencing and Stalls.
These articles are our way saying "Thank you for subscribing to RAMM's eNewsletter" and we hope to give you pearls of wisdom that will truly help you with your horses and farms!" We feel that the combination of this talented expertise will only help you with your ability to work easier and better with your horses! Lynn and Debbie's passion is to help horse owners not only to "find a healthy balance in busy lifestyles," as Lynn Palm says, but also to "let us help you with your fencing and stall needs so that you can make educated decisions on what will work the best with your horses needs," as Debbie Disbrow says.
"The pasture that you provide for your horse is relevant to his 'health and happiness' " says Lynn Palm, one of the foremost and respected horsewomen in the world. Lynn Salvatori Palm of Palm Partnership Training is a pioneer among women in the horse industry. For nearly 40 years, Lynn Palm has championed the partnership of horse and rider, bringing her unique perspective to hundreds of thousands of horse enthusiasts around the world. "Your pasture is one of few places that your horse calls home. We all know that horses are herd instinct animals that need to have room to graze and have room to exercise. What can you do to provide a welcoming and safer "home" pasture for your horse?
First, Lynn watches her horses every day. She takes her 'daily walk' up and down her fence lines. She suggests walking with your head up, not down - looking to the left, to the right and straight-ahead as she goes. "I look at feeders, I look at the feed, I will look to see if there are bare-spots in the grass and see how the grass looks. I also look at the health and behavior in my horses," says Lynn. Lynn Palm brings up a good point for all of us in that we need to be seeing our horses and their pastures daily to see any differences from day to day. From these observances you will not only get to know everything about your horse but also know his living area. And the benefits of a walk are greatly huge if you have had a long day at work. It not only will keep you on an even keel path of recognizing everything about your horses and pasture, but it will also be a welcomed habit after that long work day. Lynn suggests that you "always look at your horse with the sun to your back, look at him about 10 feet away, look for nicks, bumps, abnormalities and his shiny coat (health) and condition. You will know your horse well by looking often!"
A simple yet key tip in horse care—Assess your horse and his environment daily.
Debbie Disbrow has said that another good way to see your fence lines is "to ride that fence line with your horse. You actually multitask with your horse!" She suggests, "Being up higher gives you the advantage of seeing more. Take a note pad and pencil to jot down areas of needed repair. Or if you have a pocket recorder, record locations and repairs that you will need to go back to later. If you have a larger area to check, pre-cut some pieces of bailing twine and mark the fence repair area with the bailing twine. This will also get you off and on your horse giving him a new routine that is unexpected". (Good for both horse and rider, as well as recycling that old twine! Your pasture should be an area secure and strong with fencing that will hold up to unexpected 'spooked' horses, running and ramming horses, as well as keeping deer and predators out. Find a fence that is made with horses in mind, and one that works for your "particular needs." During your fence and horse check, look to see if your horse is eating 'out of his pasture'. All horses do this occasionally; however, if your fence shows signs of 'leaning' or deterioration, it's time to find the source of the problem BEFORE your fence fails or the damage becomes a much more costly repair.
Check to be sure that your horse is getting enough grass. Horses need to 'graze' and without enough grass to support him, you may need to supplement your pasture with grass hay. This may be an easy fix to keep your costs down with your fence! If your horse has a favorite 'something' that is luring him to eat over the fence in one area, you may need to use some electric fence to keep him off. Some horses love to eat branches from trees that hang near your fence line. Its best to keep your fence lines clear of trees and limbs, not only for your horse's health, but also for the longevity of your fence. Storms can knock down branches and create costly and time consuming repairs to fence lines. Keep your costs down by having your fence lines clean of trees and limbs.
Here are some simple yet money and time-saving tips from Debbie Disbrow:
Look for any protruding nails that need to be driven, or pulled and nailed. For better holding power, use ring shank nails that are stronger holding rather than having smooth finishes.
Note any fence accessories that are in need of maintenance.
Check posts to be sure that horses are not pushing them or cribbing on them. If posts are leaning from fence lines that are 'walked down' you may need to bring in fill dirt to raise the level back to its original shape, then roll with a heavy roller. Tamp post areas so that they are once again strong and do not lean. If your horses have cribbed, it's so important to take action before your investment in your pasture soars. Replace any posts that are chewed, and consider immediate action with a crib strap. Cribbing is not good for your fence or your horse. We have heard of many types of paints or remedies, however, the only thing that solidly stops this habit is a crib strap.
Check all gate areas for any maintenance needed. After frosts, thaws or heavy traffic, some maintenance may be needed. Check the space between the post and the gate latching area. If that area is larger than 3-4", it is a potentially hazardous spot. Horse's hoofs or heads can get pushed 'through' an opening that is too large. After the horse realizes that he is 'caught' the flight instinct kicks in and the horse will react and pull back - and, unfortunately, this is when accidents occur. Avoid any incident by making sure latches are locking tight, that chains or closures are not loose and does not allow the gate to have much give. Make sure gates are hung straight as well. Uneven gates create large areas for a horse to get cast or into trouble. You can adjust gates by tightening "j bolts" in the post and re-tightening the hinge bolts on the gate itself. If needed, add dirt or a stone screening to 'walk ways' to rebuild the path through the gate into the pasture. This will make turnout easier and keep gate areas up to par.
Check to be sure horses are not leaning on rails to eat from 'natural boundary lines', nearby trees or overgrown weeds. This is one of the easiest 'fixes' for your fence and it will save you large amounts of money by avoiding maintenance that could have been avoided. Trim trees and give fence lines at least 10' of easement from a natural boundary line. This can also serve as a bridle path!
Repaint posts as needed. By keeping your posts painted or stained, you lengthen the life of the post. If you are want an easier way to paint or stain between rails, try using 2 or even one paint mitt. Dip the mitt into the paint and use your hand to get around the rails. This works well for new posts that you're painting for the first time, too!
If you have a dry lot, designate feed areas by using a rubber stall mat for hay and grain. Separate feeding spots if you have more than one horse in an area. By using the stall mat, you will help your horses to ingest less dirt or sand.
Lynn Palm also suggests that if you are boarding to be sure to look over your fencing and watch out for any nicks, bumps or bites on your horse. "Is your horse being chased? You need to be sure that your horse is safe in the herd. There are Alpha horses and the lower level horse...In boarding, you are the Client...the boarding facility is there to provide a service for you and the well- being of your horse." As a boarder, the facility that you are at is the caretaker of your horse. Make sure before you board that you check fence lines, stalls and any areas where you horse may be taken. Debbie Disbrow suggests "Take your 'walk' and view the farm to see if the fencing will be safe. If you feel that there are areas that are in need of repair, make some notes and ask the facility manager if you can speak to them about some concerns that you have. Most manages appreciate that you come to them in a helpful manner and sometimes do not even know about the repairs that need to be made. It's all about how you approach the problem - in a helpful approach you can get the attention that you need! I have even had boarders call and ask about how to make a repair so they can make sure that their horses are safer. I feel it can be a definite 'win-win' approach for the facility as well as the boarding horse owners. It definitely can put the horse owner's minds at ease. Everyone wins!"
Whether you have your own private barn, or are a boarder, it's important to check your horse and fence on a daily basis. A small bit of you time can save you hundreds of dollars in repairs, and insure that your horse is healthy! Enjoy the summer! Ride and laugh much!
See Lynn Palm in Bryan, Ohio at the RAMM Training Center for a 3 day clinic August 28-30, 2009. For more event details and for information about Lynn's programs, visit Lynn Palm Partnership Training Clinics. One of the foremost and respected horsemen in the world, Lynn Salvatori Palm of Palm Partnership Training is a pioneer among women in the horse industry. For more than 30 years, Lynn Palm has championed the partnership of horse and rider, bringing her unique perspective to hundreds of thousands of horse enthusiasts around the world.

One of the few clinicians available today with a proven competition record, Lynn Palm's list of accomplishments include:


* Named 2007 AQHA Horsewoman of the Year * Named one of the top clinicians in the United States by Horse & Rider magazine * Featured clinician at Equitana USA * Named the AQHA Female Equestrian of the Year by the Women's Athletic Association * A Record "4 AQHA Superhorse Wins" ?* Over 34 World and Reserve World Champions* Over 50 Bridleless Dressage Exhibitions to Music throughout the United States at such prestigious events as the National Horse Show, the Washington International and the International World Cup* Chosen to Perform Exhibitions during the 1996 Atlanta Olympic Games with the Quarter Horse Ambassador "Rugged Lark"* Chosen as the 2003 Equine Affaire Exceptional Equestrian Educator Award winner* Lynn is a regular commentator on RFD-TV and Horse TV, and is a regular contributor to many equine publications, such as Horse & Rider, DressageToday, Western Horseman, Horse Illustrated, Paint Horse Journal, and the American Quarter Horse Journal.
Debbie Disbrow is the founder and President of RAMM Fence Systems,Inc., one of the leading barn and farm equipment suppliers in the equine industry. RAMM is headquartered in Swanton, Ohio.
* Debbie has over 40 years experience with horses and in equine-related businesses.* She has owned, trained, and boarded horses and run stables at various times in her career.* She has given balance riding lessons and has shown horses in a variety of classes including Western, Western Pleasure, Trail, English, Hunter/Jumper, Fox Hunting, Hunter Trials and Dressage.* Debbie has been involved in drives, foaling, and just about every aspect of horse ownership possible.* She has coordinated large-scale farm and barn projects in a variety of venues, including large breeding facilities, handicapped facilities, large institutions and equine residential developments. * Debbie Disbrow is experienced in designing farm and barn solutions for heavy wind and snow conditions and is an indoor/outdoor arena consultant.
________________
This article was written by Debbie Disbrow, president of RAMM Horse Fencing & Stalls. RAMM is one of the leading farm and barn equipment providers in the equine industry, and is committed to customer service, quality products and thorough follow-up. Contact Debbie for more information, or call 1-800-434-8455.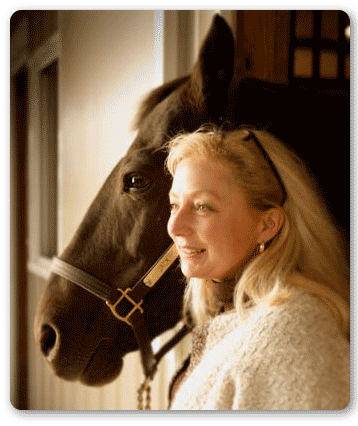 Debbie has over 45 years experience with horses and equine-related businesses. She has owned, trained, boarded horses and run stables at various times in her career. She is a certified fence installer, has given balanced riding lessons, and has shown horses in Western, Western Pleasure, Trail, English, Hunter/Jumper, Fox Hunting, Hunter Trials, Dressage and driving classes. Debbie has been involved in foaling, and just about every aspect of horse ownership possible, and she welcomes your questions and comments. If you are interested in using any articles by Debbie, please send her and email.
RAMM Fence Systems, Inc. makes every effort to provide reliable and useful information on horse health, care and products. The statements made on this website are based on years of experience with horses, however, they are based on generalized situations and should not replace diagnosis or treatment by a veterinarian or consultation by a professional. RAMM Fence Systems, Inc. does not assume any legal responsibility. Readers should always consult qualified health care providers for specific diagnosis and treatment.