Automatic Waterers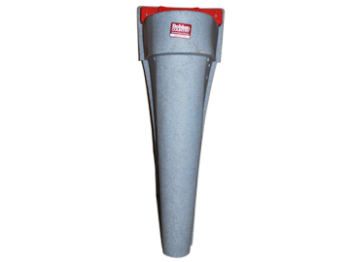 The units are permanently installed so horses cannot move them, and insulated models keep water from freezing. Today, there are many waterers available for both stalls and pastures.


RAMM stall waterers are designed to be mounted directly to the stall wall.
Heavy-duty polyethylene covers protect horses from any risk of shock. Additionally, the slender shape and rounded edges make waterers free from sharp edges. Removable drain plugs allow for easy cleaning. The height of the waterer can be adjusted from 18" to 41" tall. The waterers are thermostatically controlled. The heater turns on at a temperature of 42 degrees and off at a temperature of 52 degrees, keeping water from freezing. Be sure that when you are installing the waterer that waterlines run under the frost line. An insulated earth tube is great solution to keep water from freezing at the ground level. Water and valve hook-up kits are available with 6' or 8' hoses.
For your pasture, you may select a post waterer.
This 5.5 gallon waterer will accommodate horses on both sides, a great feature if two pastures are side-by-side. Another great option is the heated horse waterer with a deep 8" bowl. With a pasture waterer, you will avoid frozen troughs or tanks, have fresh water readily available for your horses, and eliminate the worry of an electric trough heater. They are thermostatically controlled, have a thick Styrofoam floor that prevents heat loss to the ground, and use 75% less energy than drinkers with old-fashioned block heaters. All-poly design eliminates the possibility of stray voltage. Larger units work best on an easy-to-make concrete pad.
Installed now, you will be set before the cold weather sets in and the hot that will doubtlessly follow. Preparation now will save valuable time and assure your horses get the water they needs. If you have any questions or comments, please feel free to email me.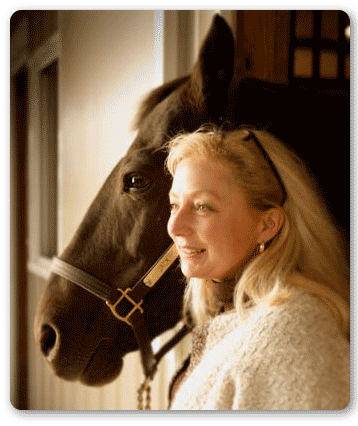 Debbie has over 45 years experience with horses and equine-related businesses. She has owned, trained, boarded horses and run stables at various times in her career. She is a certified fence installer, has given balanced riding lessons, and has shown horses in Western, Western Pleasure, Trail, English, Hunter/Jumper, Fox Hunting, Hunter Trials, Dressage and driving classes. Debbie has been involved in foaling, and just about every aspect of horse ownership possible, and she welcomes your questions and comments. If you are interested in using any articles by Debbie, please send her an email.


RAMM Fence Systems, Inc. makes every effort to provide reliable and useful information on horse health, care and products. The statements made on this website are based on years of experience with horses, however, they are based on generalized situations and should not replace diagnosis or treatment by a veterinarian or consultation by a professional. RAMM Fence Systems, Inc. does not assume any legal responsibility. Readers should always consult qualified health care providers for specific diagnosis and treatment.