Electric Twine and Polywire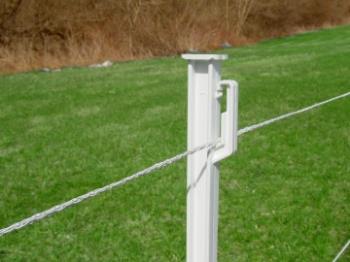 First, we'll take a look at applications where these fence systems have proven useful. Then we'll cover how they're made, how they compare and some tips for getting the most out of these fences. Electric Twine and Polywire were designed as economical, temporary fencing solutions. They work great if you need a short-term pasture while building new pastures or renovating current ones. Perhaps you recently purchased land and need a place for your horses to graze while you measure and decide on other fencing. Or, maybe your current property has fencing that is in bad shape and needs replaced. Consider using Electric Twin or Polywire to provide turnout while you remove the unsafe fence.
Twine and Polywire are also great for temporary cross fencing.
If you need to separate horses during turnout, or just create a separate area, one of these economical systems will allow you to set up cross fencing that can be taken down when you no longer need it. The best part is, you can reuse the fencing later.
These systems are also useful for rotational grazing.
Rotational grazing is when certain areas of pasture are selected for grazing at any given time. By rotating within fields or pastures, it gives the land time to replenish and rejuvenate, keeping pastures in better shape. Simply add a few rails of Electric Twine or Polywire to either section off a spot that needs to rest, or keep your horses in a spot that is ready for grazing. When your pasture is ready, take down the fencing and save it for later, or move it to a different spot.
Camping is another time when these fences come in handy.
They allow you to set up a temporary corral for your horses. Make your own camping corral with some Twine or Polywire, step-in posts, charger and electric fence accessories. Your kit will also be useful for horse shows, hunting trips, trail rides and more.
Electric Twine and Polywire are used for similar applications.
They are constructed nearly the same as well. Both are made of UV protected, polyethylene woven with stainless steel wires, and both are available in white only. Electric Twine is 1/8 inch, woven with nine, two-millimeter stainless steel wires. It comes in rolls of 1,320 feet and has a break strength of 220 pounds per strand. Twine carries a 5-year manufacturer's limited warranty. Electric Polywire is also 1/8 inch, but is woven with six, 6 six-millimeter stainless steel wires. Polywire has a break-strength of 350 pounds per strand and carries a 3-year manufacturer's limited warranty. It is available in both 1,320 and 660 foot rolls.
Since this is a temporary fencing solution, no bracing or concrete are needed.
Several post options are available, but t-posts and step-in posts are most convenient for temporary applications. Installation is easy, and hand tension keeps these systems looking good. If you think one of these economical fence systems will meet your needs, discuss it with one of our representatives today. They can help you select the accessories you need to set up this fence properly.
Always remember:
The safest way to use any fence system is according to manufacturer's recommendations. For electric fence systems, this means keeping the electric on at all times.
Temporary fencing has lower break strengths than permanent fencing, that's why it's so important to keep the electric on at all times. If your horses have experiences with the fence while the electric is off, they will lose respect for the fence and may try to run through it if provoked.
Temporary fencing is not appropriate as perimeter fencing. Please use these products for temporary situations, as intended.
All of our electric fence systems are designed for use with low-impedance fence chargers.
Keep weeds, grass, sticks and debris clear of electric fence lines.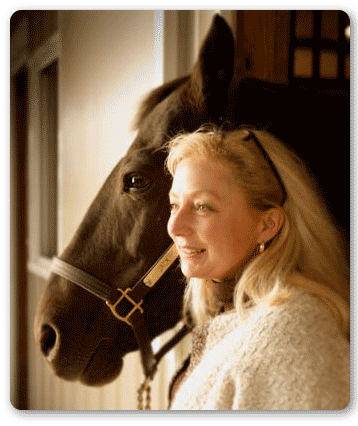 Debbie has over 45 years experience with horses and equine-related businesses. She has owned, trained, boarded horses and run stables at various times in her career. She is a certified fence installer, has given balanced riding lessons, and has shown horses in Western, Western Pleasure, Trail, English, Hunter/Jumper, Fox Hunting, Hunter Trials, Dressage and driving classes. Debbie has been involved in foaling, and just about every aspect of horse ownership possible, and she welcomes your
questions and comments
. If you are interested in using any articles by Debbie, please
send her an email
.
RAMM Fence Systems, Inc. makes every effort to provide reliable and useful information on horse health, care and products. The statements made on this website are based on years of experience with horses, however, they are based on generalized situations and should not replace diagnosis or treatment by a veterinarian or consultation by a professional. RAMM Fence Systems, Inc. does not assume any legal responsibility. Readers should always consult qualified health care providers for specific diagnosis and treatment.