1" Flex-Fence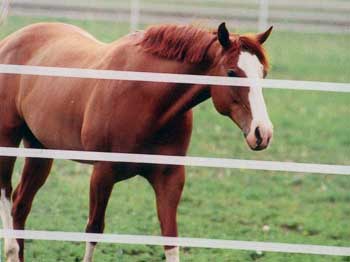 Before we discuss the many uses of the 1 inch flex-fence, let's look at the Flex-Fence family and why this fencing is so great for horses. Flex-Fence was designed specifically for the equine industry. It combines key elements of strength and flexibility, making it a safer alternative to fencing systems of the past.
The strength of this fence helps keep it from breaking when your horses contact it, so they are less likely to get out of their pasture.
The flexibility helps prevent injury because instead of splintering, breaking or slicing when hit, it will give, and then come back to place. One-inch Flex-Fence is made with two 16-gauge, pre-straightened steel wires encased in polyethylene plastic. Because our wires are pre-straightened, the fence unrolls straighter making installation easier for you. The wires and plastic are molecularly bonded, making the fence straighter during temperature changes. This fence also carries a 12-year manufacturer's limited warranty and is available in white, black and brown.
Although one inch may not seem like much, this little rail can do a big job.
If you have an existing fence system and need to space rails tighter together for foals or minis, adding a strand of 1'' Flex-Fence between the larger rails is an economical way to make a safer fence. Rather than building a whole new fence system, 1inch Flex allows you to convert your existing fence into something that does the job you need. If your budget does not allow for three or four rails of a wider fencing system, multiple rails of 1inch Flex may be the answer for you. Additionally, you can use a wider system as a site rail, then complete the fence with a few rails of 1inch Flex.
Maybe your farm already has fencing, but it's not built to the specifications of horse fencing. If the existing fencing is visible (unlike bare hi-tensile wire), does not contain any sharp points (like barbed wire), is in good condition and the material is suitable for horses, you can make sure it meets requirements for horses by adding 1'' Flex. If the rail spacing is too wide, or if the fence is not tall enough, 1'' Flex-Fence can be added to these spaces. If there is too much space between the ground and bottom rail, a simple rail of 1'' Flex can help. Post spacing for any Flex-Fence system should not exceed 12', when used as horse fencing. For areas that take abuse, are smaller, or are high-traffic, 8' post spacing is best. Ten-foot post spacing works well for medium sized areas.
Always remember: Follow manufacturer's recommendations for installation.
The best fencing system can fail if you cut corners on installation. Corners, ends, gate posts and any posts out of a straight line need to be braced and concreted. This is crucial to the life, beauty and function of your Flex-Fence system. With horses, anything is possible. That's why it's important for us to choose products that are safer alternatives. The difference between a good fence and a bad fence is usually one vet bill!
If you think 1'' Flex-Fence, or any of RAMM's other fence options might be the right choice for your fencing needs, contact us. A member of our staff will help you plan a fencing system that meets your needs and budget. We will explain the details of the fencing system and help you select the accessories you need to build this fence properly..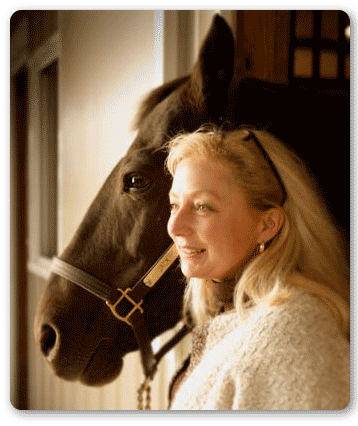 Debbie has over 45 years experience with horses and equine-related businesses. She has owned, trained, boarded horses and run stables at various times in her career. She is a certified fence installer, has given balanced riding lessons, and has shown horses in Western, Western Pleasure, Trail, English, Hunter/Jumper, Fox Hunting, Hunter Trials, Dressage and driving classes. Debbie has been involved in foaling, and just about every aspect of horse ownership possible, and she welcomes your questions and comments. If you are interested in using any articles by Debbie, please send her an email.


RAMM Fence Systems, Inc. makes every effort to provide reliable and useful information on horse health, care and products. The statements made on this website are based on years of experience with horses, however, they are based on generalized situations and should not replace diagnosis or treatment by a veterinarian or consultation by a professional. RAMM Fence Systems, Inc. does not assume any legal responsibility. Readers should always consult qualified health care providers for specific diagnosis and treatment.