Rotational Grazing Keeps Pastures and Horses Healthier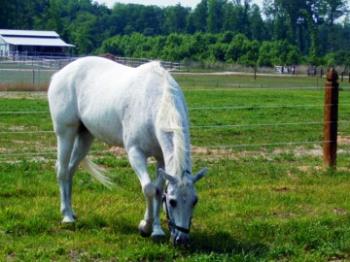 Poor re-growth not only lessens the quality of the pasture, it can mean more erosion and pasture run-off. This can increase the chances of groundwater contamination, which is not good for humans, horses, or wildlife.
What can be done to prevent these problems?
Rotational grazing is a simple solution. Horses will spend up to 72 percent of their day eating and can graze a small area down quickly. They can also leave a lot of manure in that same small area just as quickly. Sectioning off areas to allow for pasture re-growth, breaking up the piles to prevent bare spots, and rotating the horses out of these areas can help increase grazing time.

A good way to rotational graze is to section off areas with electric fencing. Tape and rope fencing can be easily portable and are very visible and effective. These fences can also be used to keep horses contained at specific times of the year, such as when the dry season becomes the monsoon season. By keeping horses off of floodplains, not only is rotational grazing keeping your horses safer but it is also a tool in environmental protection. As responsible horse owners, we want to show that we can help prevent erosion and pasture runoff, which are two major sources of groundwater contamination. We can do our part to not only better provide for our horses, but also for our environment. Rotational grazing is the way to go to keep grazing stress down, grazing times up, and to be environmentally responsible horse owners.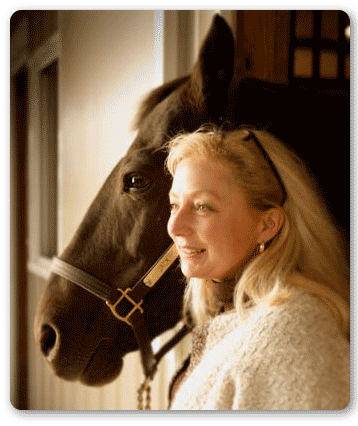 Debbie has over 45 years experience with horses and equine-related businesses. She has owned, trained, boarded horses and run stables at various times in her career. She is a certified fence installer, has given balanced riding lessons, and has shown horses in Western, Western Pleasure, Trail, English, Hunter/Jumper, Fox Hunting, Hunter Trials, Dressage and driving classes. Debbie has been involved in foaling, and just about every aspect of horse ownership possible, and she welcomes your questions and comments. If you are interested in using any articles by Debbie, please send her an email.
RAMM Fence Systems, Inc. makes every effort to provide reliable and useful information on horse health, care and products. The statements made on this website are based on years of experience with horses, however, they are based on generalized situations and should not replace diagnosis or treatment by a veterinarian or consultation by a professional. RAMM Fence Systems, Inc. does not assume any legal responsibility. Readers should always consult qualified health care providers for specific diagnosis and treatment.