Things Every Barn Needs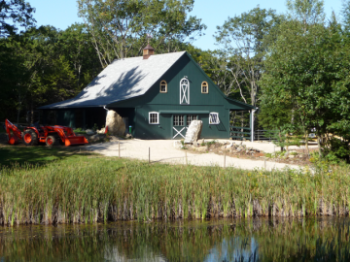 Whether you have barn help or not, having these items around your barn might make your life easier when you least expect it. Many things on the list are household items. Some are made specifically for equine use, and a few others you may have never thought of for the barn. Best of all, most of the items are quite inexpensive.
Comprehensive list of contact information including:
Veterinarian: office phone and cell phone
Back-up veterinarian: the name and number of at least one other vet that can attend to your animals if your primary vet is unavailable
Equine dentist
Farrier
Someone who can transport your horses in case of an accident
Home and cell phone numbers of any barn help
Numbers of local restaurants and pizza places, especially those that deliver
Calendar to mark dates of worming, shots, shoeing and/or trimming, etc. Paper calendars give you instant access to important things that have occurred during the past year. When the year is over, save the pages and keep them in your file folder for instant records. You never know when the information might come in handy.
Mini-fridge: Long-time staples for college dorm rooms, mini-fridges are an affordable, useful tool for the barn as well. Some medications and supplements must be refrigerated. Keeping a mini-fridge in your tack or storage area ensures easy access to these items, especially if your house is quite a trek from your barn. A mini-fridge can also hold snacks and drinks for you or your hard-working staff. Additionally, some models are also warmers.
Coffee grinder: Inexpensive coffee grinders make light work of breaking up large pills and supplements. If you have trouble getting your horse to chew pills, measure the dose, turn it into a powder, and add it directly to the grain bin with feed. The powder can also be mixed with water to form a paste, which can then be administered by mouth via a syringe without a needle. Check the label of whatever you need to administer, and consult your veterinarian to make sure the medicine or supplement's potency will not be affected.
Basic medical items: Accidents and illness happen, and veterinary care is not always immediately available, especially in rural areas. Keep a basic first aid kit in your barn and learn how to use the items it contains. Vet wrap and extra leg wraps can hold gauze or ice packs in place, keep pressure on wounds, etc. You should also have a dust or spray that can be used to treat minor cuts and scrapes. Banamine and Bute are prescribed medications that you may want to talk to your vet about keeping on hand. Banamine can be used for horses showing symptoms of colic, and Bute is an effective pain reliever. Consult your veterinarian on proper dosage and administration. Banamine is typically administered by injection, so ask about the different types of injections, which is preferred and which is most effective.
Hand sanitizer: As most horse people can attest, you never know when all-day foaling watches, sick horses, riding lessons, etc., will mean a meal at the barn. Hand sanitizer keeps things a little cleaner and is great when soap and water are not readily available.
Shop towels: Tough enough to reuse, yet disposable, shop towels come on a roll or packed in a convenient pop-up box. These are like the industrial version of paper towels and can be purchased at home supply stores, hardware stores and super stores. They're great for cleaning silver, dusting, scrubbing and more.
Baby wipes: No matter how hard we work at keeping them clean, horses like to get dirty. Baby wipes can provide a quick clean up. They great for cleaning muzzles, nostrils, eyes, ears and even touch-ups on the body.
Wet/dry vacuum: If you have automatic waterers and horses that like to drop hay and grain in them, this device is for you. Most waterers do have drains, but chunks of hay and handfuls of grain don't travel down a tiny drain very well. And who wants to pull out that slimy, wet goop with your hands? Just suck those waterers out with a wet/dry vac, and then clean as usual. Be sure to empty the contents of the vacuum after every use.
Hose patch kit: These kits are inexpensive and can be picked up at most hardware and farm supply stores. If your hose springs a leak, then simply cut out the bad section and patch the two sections together. They hold surprisingly well (much better than ductape) and give new life to any old hose. They are much less expensive than purchasing a new hose, so keep a few on hand at all times.
Leather wipes: Even if you don't compete, tack should be cleaned regularly and well maintained. Keeping leather conditioned and free of dust makes it last longer. Traditionally, leather was cleaned with a cloth and a bottle of cleaner. Pre-moistened leather conditioner wipes are a great alternative for quick touch-ups and routine cleanings. If you do compete, these quickly give dusty boots a polished look before entering the show ring. Leather wipes are available at many tack stores and at some shoe stores.
Toothbrushes: These are great for cleaning the crevices of tooled leather and for polishing silver.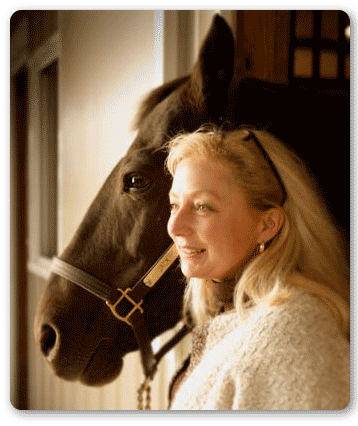 Debbie has over 45 years experience with horses and equine-related businesses. She has owned, trained, boarded horses and run stables at various times in her career. She is a certified fence installer, has given balanced riding lessons, and has shown horses in Western, Western Pleasure, Trail, English, Hunter/Jumper, Fox Hunting, Hunter Trials, Dressage and driving classes. Debbie has been involved in foaling, and just about every aspect of horse ownership possible, and she welcomes your questions and comments. If you are interested in using any articles by Debbie, please send her an email.
RAMM Fence Systems, Inc. makes every effort to provide reliable and useful information on horse health, care and products. The statements made on this website are based on years of experience with horses, however, they are based on generalized situations and should not replace diagnosis or treatment by a veterinarian or consultation by a professional. RAMM Fence Systems, Inc. does not assume any legal responsibility. Readers should always consult qualified health care providers for specific diagnosis and treatment.